January 30, 2023
Woke up this morning to a forecast of "Abundant Sunshine". I'll take that as a good sign for the days ahead.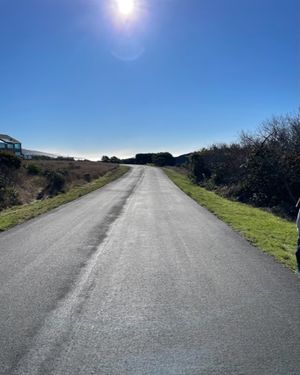 However, the local news today announced two more NorCal restaurant closings that made my heart sink. Everyone business owner I know has been doing everything in their power to stay alive. 
Those of you not in the wine/hospitality/restaurant business please pay attention. 2020 effects are gobsmacking hard today. Owners and employees are now on year four of keeping afloat. Pivoting, reinventing, staying steady, working every single waking hour for three years straight when we were already working every waking hour in 2019 to grow our businesses in a normal time. We are beat tired. 
I recently watched the documentary by Chef Elizabeth Falkner "Sorry We're Closed", a real insider view who examines the state of mind of chefs while restaurants were in the beginning of the pandemic crisis, revealing how food systems must evolve. 
So we're not a restaurant you say. Smith Story Wine Cellars is a partner to many restaurants and has worked diligently over the years to provide good margins when supporting our wines. Since 2020 revenue has been diminished largely due to cost of goods rising, staffing shortages and frankly, not enough consumers supporting. 3-tier Wholesale consolidation and costs have also been devastating to small wineries like Smith Story. It's a big volume game these days to afford this channel. 
How can you help and make an impact and keep restaurants alive? 
Be mindful when you dine...eat at your locally owned restaurants. These places especially support your community in more ways that I could ever count. Spend your dollars here instead of a big chain. Don't ask them for free gift-cards or donations. Purchase these and offer to your charities on your behalf. It may seem easy to order from door-dashes these days, but these services rob restaurants of precious revenue. Plan ahead, pick up your food or enjoy dining inside the place where they pay in most cases an insane amount of rent to cook for you.
Same with purchasing your wines. Are you selecting wines made from family farmers? If you are unable find a real human story on a winery's website within 15 seconds of seeing a label, give it a hard pass. 
As Smith Story Wine Cellars enters our 9th year of winemaking not much has changed because of the pandemic in our personal pocketbooks. Since Eric and I began the winery, we have lived small, and out of every single amount of revenue earned we've put that back into the winery. We have had to make very hard financial choices along the way. But one that we have never wavered from is where we spend these dollars first: local farmers and vendors first and foremost. 
Our industry is setup yet again for a bumpy road ahead this year. Operating expenses, shipping fees, gas prices, cost of glass, rent, organic farming, utilities have all increased. 2020 wildfires preventing us from making wine, so we're digging in hard to allocate the wines we have to a mix of sales channels that are supportive. Achieving a level of success bigger than keeping our heads above water is our mantra, team Smith Story is focused. 
How can you help make an impact for Smith Story Wine Cellars? 
Share our Story with your friends, families and colleagues. 
Write a social media review about 1) our wines 2) your visit with us.
Take advantage of savings and join The Storytellers.
If you can afford well priced wines in the first place and shipping fees, then please purchase online from us without a membership. 
Let us know if you would like us to host a wine tasting in your home or club this year. 
Tell your favorite fine wine establishments about Smith Story Wine Cellars. I handle our sales  - ali at smithstorywines dot com, give them my email address to learn more. 
Come see us and enjoy time in our Healdsburg Tasting Room. 
It doesn't have to be this way. Lovers of food and wine, we're a rather large community across the world.
My own career now going on two decades began from falling in love with these beautiful Chefs who cooked their hearts out and winemakers who made wine that was life changing to me. The tortilla soup at Stephen Pyles Star Canyon in Dallas in the 90s, the apple, goat cheese and sashimi dish at Uchi in Austin, the mind-blowing service in San Francisco at Boulevard, my first Daniel Bouland dinner in NYC 23 years ago for my 30th Birthday. These chefs and independently owned restaurants (and few hundred more) made a lifelong impact.
Food and Wine Systems MUST EVOLVE! The time is now. Thank you for understanding and being a part of our Smith Story world. The winery is not a passion project, it's our livelihood that also supports the livelihood of hundreds of people who do business with us to. 
So back to that Abundant Sunshine forecast, we're off to taste our spring releases in the cellar this afternoon. March 2023...our most important release yet, blue skies ahead for this gal and our family winery. 
 - Ali Smith Story