March 13, 2023
A rattling weekend in wine country due to the recent news of Silicon Valley Bank. Besides funding startups connected to the world of Silicon Valley, the bank supported a billion + in the wine industry too. Rob McMillan at SVB was the first person I made a call to back in 2014 which led to opening our first account for Smith Story Wine Cellars. Today, we feel lucky that we moved on from SBV a few years later. However, it's our sincerest hope that the SVB wine division team lands back on their feet soon along with all wineries involved. When you first start making wine, you really need people who believe in your vision. We'll never forget Rob's enthusiasm to hear our story and our vision for success. 
Our banking relationships are unique in wine country. Our humble beginnings and experience has proven that our bankers are helpers and solution providers. We proudly bank now with Exchange Bank in Sonoma County and they've been an incredible partner to us. Walking us through the confusing 2020 PPPs and EIDLS besides wiring payments to Europe for wine barrels and german wine, meeting with us about our future needs and plans. It's truly a relationship that we would have never imagined to be so thoughtful for our small but growing winery, one we deeply value.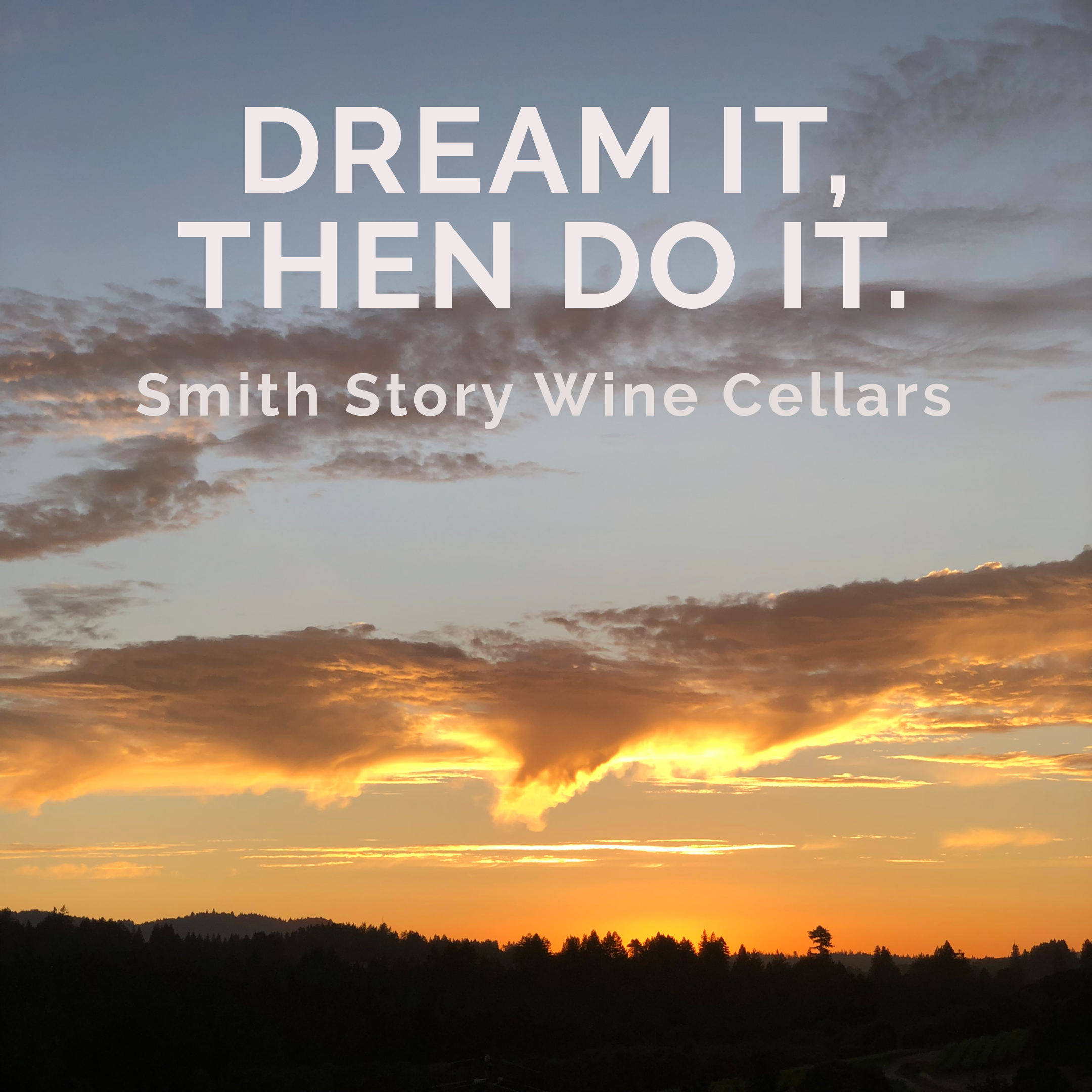 In the coming months, you'll begin seeing a few new chapters for Smith Story Wine Cellars begin. It goes without saying how difficult it's been for us over the years due to mother nature, tariffs, pandemics, breast cancer and the ever changing wholesaler consolidations across the USA. We look back and are frankly in awe of what we've accomplished since 2014.
 "We didn't get this far, to just get this far", so lookout world. Next level Smith Story Wine Cellars is well on it's way! 
Peace and love,
Ali