Many of you have asked since the pandemic began last spring "how can I help?".  Simply put... keep sharing the Smith Story and enjoying our wine.
It's really odd when you are growing your independently funded winery in the shadows & competing with some of the biggest winery names in the business, it's incredibly easy to feel like 'kickstarted and bootstrapped" is less important than the mega-wealthy wineries. 
Without the luxury of big budgets we've had to use our noggins and think creatively and execute plans with laser focus for ways to grow the business and keep producing world class wines. The last 4 out of 8 years wildfires have ruined our Q4 forecasts and we continued to bring our A game through it all and then on January 1 each time. The pandemic, well, we never stopped, our small winery ended up okay on the balance sheet but not without personal sacrifice. 
"No Guts No Story" seems to be our spirit that Smith Story Wine Cellars has been built on and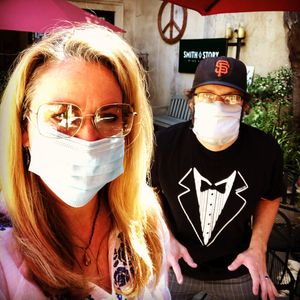 continues to grow with one case of wine at a time.  So how can you help? You did, you are and you  continue to be everything to our family winery. 
With a grateful heart, 
Ali & Eric