October is such a mixed bag of emotions for me. The highs of harvest, the lows of wildfire memories and the anxiety of "Breast Cancer Awareness Month".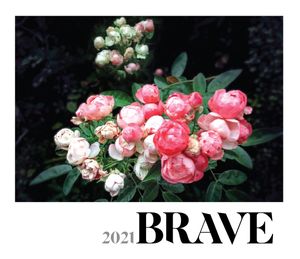 March 2023 will mark my 2 year Breast Cancer diagnosis. My oncologists tell me I'm "cancer free" now. What they don't tell any of us battling is how hard the after effects of treatment are, both physically and emotionally. Estrogen blocking meds make me feel like I'm 200 years old, standing sends lighting strikes from my neuropathy ridden arms to toes. They don't tell you that turning in bed at night feels like your chest is breaking open and the constant fear of this damn disease coming back is like a gun to the back of your head 24/7. Oh and when your hair falls out, your scalp is painful, when it grows back in, they don't tell you how your scalp will hurt once again. It's not pretty, kicking cancer is a war on and in your body for a very long time. 
I say all this not for anyone to feel sorry for me, it's awareness. Awareness that the world of "pink-washing" during Breast Cancer Awareness Month washes right over.
My biggest advice: Ladies, get your sleep. I feel that my 20 year old self should have worked hard to fight stress and put solid sleep first. Lack of sleep, it's a big contributor to why I think my breast cancer began. I've been an insomniac since the mid-90s, largely after my world was rocked from my parents divorce then a series of life events with adversity over the years following combined with a high-pressure career. I lost my will to work-out and exercise when we began Smith Story, putting the winery first at all times. 
Tenacity, willpower, mad drive & determination pulled me through hard times and certainly prepared me for a year of breast cancer treatment. Put your health first. Keep your wine, cheese, insanely delicious foods and cocktails all in moderation. 
Heading into our 10th anniversary in 2024, I've been leading our winery to focus on organic farming and wines. Proud to have Smith Story in a very healthy place and look forward to providing a list of ingredients on the back labels soon too.
This October I've had the great privilege of being alive and helping other women battling breast cancer. The best advice: just be there for them, listen, check-in and keep telling them how brave they are. It's more important than any pink ribbon logo can do. 
Bravery hides in beautiful places. 
 - Ali Story