Wednesday, October 5, 2022
Cheers from sunny Healdsburg this afternoon. A guest visited this morning from the Midwest, a long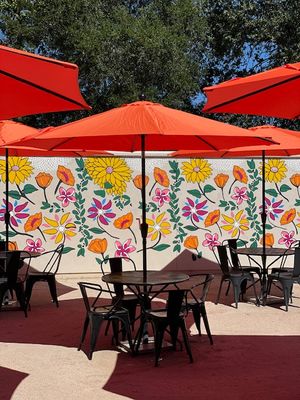 time visitor of the area. It hit me hard that post-covid vibes around wine country aren't quite as inviting as pre-pandemic times. He had a challenging time while trying to discover new wineries due to new hours, rules and just overall weirdness it seems. One thing I know for certain, you are welcome here!
Smith Story's on the map for a few things now. Welcoming new guests, loyal fans and friends is our very favorite part of this entire winery life. Sharing sips, tips and conversation lifts us up and gives us so much energy. We've entered a new month, one that we're pumped about since harvest began early this year and we now have time to travel a little for work and also more time in the tasting room than planned.
The "Happenings" page has been updated for the remainder of 2022. Since the summer was soft, we're leaning on you these last three months of the year to help us spread 'The Spirit of Smith Story". What comes to mind? We hope first it's the quality of our wines, with a short list that includes a warm welcoming environment, our commitment to the work and artistry, a funny Lord Sandwich perhaps? Let us know, let your friends know, we could use our circle widening more now that we're in these post-pandemic months and hopefully years to follow.
Looking for a private party and/or events space? Reach out to us ASAP. This also goes for holiday giving, bottles of Smith Story make wonderful gifts. Let us do the work for you. Dusty is the point of contact this year, send her an email with your large quantity needs. You may always create gift orders from our Wine Shop page. 
As for wine in your glass this month: 2021 Smith Story Rosé and the 2021 Smith Story BRAVE are perfect for sun-filled warm afternoons and cozy evenings as we settle into the fall season. 
Thank you for supporting our winery, it means the world to us! 
 - Ali Story